How to Get Paid Driving for Dollars (D4D)
A lot of Wholesale Investors do what is known as Driving for Dollars or D4D. I drive for dollars also but in a way that makes money for my time driving. I do three things
Drive
Market while driving
Hunt houses
Most only do two of those things and spend money and time hoping to find a lead. I doubt I am going to introduce you to anything new here. I will show you how to combine these three things to make money driving for dollars.
You will need a car, a proximity beacon, and a deal app.
Uber
This certainly isn't new to anyone but using it for Real Estate likely is for most wholesalers. I do two things while driving for Uber. I tell everyone within 100 yards what I do and I talk Real Estate to the majority of the riders.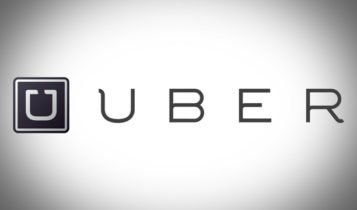 Hint: Maybe pick up an investor at the airport?
Even so, almost everyone will talk Real Estate because it's that common place.
I live within the city so I am able to use Uber differently than most will be. I get rides from my house so I choose to stay until I get called out. Once I am out everyone can do the same as I do. I pick up the rider but it's the ride back that counts. You don't have to go back immediately so drive around while you wait for your next rider. You can do this on the way to the area you buy if you don't live within the distance of consistent rides.
Proximity Marketing
While I drive anywhere these beacons are active and sending messages. This is the important part of Uber. You're usually going into residential areas taking a rider home or picking them up. You are sending a message to every homeowner with Bluetooth active on their phone within 100 yards of the beacon.
I use Royaltie. I researched providers and for what we do it makes the most sense. The reasons I chose Royaltie are as follows:
Beacons are Waterproof
Distance of 100 yards (most competitors were 100 ft)
Battery last for 2 years
Set when you want messages delivered (All day, only weekdays, 9-5, etc)
Dashboard lets you change messages super easy and updates instantly
Run multiple messages on a single beacon at different times of the day
Use bit.ly to track clicks
I typically get a minimum of 50 clicks per day for each beacon. I have 3, two in my car and one where I live (also happens to be across the street from the largest Real Estate Attorney). Savage I know but why waste the opportunity to tag investors all day going to closings.
Deal Machine App
I use this app for retrieving the information when I find a property I want to look into more. It's easy to use and relatively inexpensive. This app will use the location on your phone to match the picture you take with the appropriate address. Once you have the owner's information you can send a letter or save the lead to download later. It's similar to Homesnap except it retrieves the owner information and has the option to mail a template letter for you automatically.
If you use these ingredients together you will always have marketing money. You are making money while you are hunting, (i.e., working) since you're supposed to get paid when you work. That's the fundamental reason we work.
Wholesaling houses smarter not harder.