Prepared to Sell Your House Fast?
In as little as 7 days, we buy houses in cities all around the United States!
At EarlToms, we are aware of how difficult and stressful selling your house can be.
Additionally, you don't have time to wait around while an agent markets your house if you need to sell your house as soon as possible.
We can help you relax and get rid of your tension by working together. In most cases, we can make you a fair cash offer within 24 hours, and we can buy your house in as little as 7 days.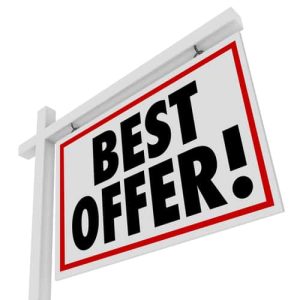 We encounter people who require relief in a range of circumstances, including those who are dealing with:
Rental property you don't want
being in over their head on their mortgage
approaching divorce
A foreclosure risk
job transition
A family death or inherited property
Regardless of your current circumstance, we are aware that you deserve to be relieved of your burden and treated with respect and fairness. We are also aware of your desire for a speedy resolution free of charges, commissions, or closing expenses.
All the aforementioned are included in our service, allowing you to sell your house quickly and worry-free.
Call us at 205-715-8201 or use the form below to get started selling your house instantly.
Get an Offer Within 24 Hours to Sell Your House
Get Your Cash Offer Today
Fill out the form below or call us now at 205-715-8201!
Why Do You Pick EarlToms?
One of the most reputable and reliable house buying service in the nation is EarlToms.
We have a lot of experience buying houses, so we can give you a simple, quick way to sell your house. Without having to perform repairs or pay fees, commissions, or closing expenses, we provide you with a hassle-free solution. From the moment you get in touch with us until the day we buy your house, you get honest and open service in return.
We purchase homes all around the nation, including in more than 50 cities and the areas around them. Our team is well educated about the current market situations because we are familiar with the areas, we buy houses. This implies that regardless of the condition of your home or the presence of tenants, we can make you a reasonable offer and buy your house fast.
We won't list your home because we aren't real estate agents. So that you can leave the situation quickly and get relief from the load you're carrying, we will purchase your home with cash. We are prepared to make you a reasonable offer and purchase your house right away because we have our own funds.
You are not required to accept our offer after we make it. This allows you the chance to consider all your alternatives, consider our offer, talk to your spouse or family members about it, and make the best decision for your circumstances. Many of our clients value our rigorous no-hassle policy and our no-pressure approach.
Call us right away at 205-715-8201 or tell us about your house below.
No Fees, No Commissions, and No Cost to You
So what do you have to lose?
Give us a call at 205-715-8201 or fill out the form to get started.
Get A Cash Offer to Sell Your House