Do You Actually Need a CRM?
It seems every Real Estate Wholesale Investor thinks they need a CRM to manage their leads. But do they really need one?
Leads
This is where I want to start because this seems to be the main reason every Wholesaler thinks they need a CRM.
If you have a lot of leads, over 5 a day, I can understand why you would want a CRM and why you might need one. I have never used a CRM for my business but I have tried them all. I made the same mistake everyone else makes in the industry…..I chased leads.
A lead is contact between you and a seller that a seller initiates. It is not a lead simply sending a mailer to a list. For 99% of Wholesalers out there think for a second, you get limited leads that come in from marketing. Why are you spending time automating a seller that doesn't need to be automated?
If you only have 10 leads from a mail campaign you don't have a single reason to use a CRM. You have a reason to use an email platform instead of a CRM.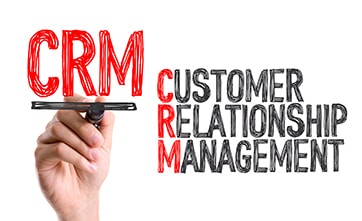 Let me explain…
Email Platforms
As with a decent CRM program you have tags that you can associate to a campaign, a lead, a buyer, etc. An email platform also utilizes tags. Why not use the tags with email to update lead stage then trigger an automated email upon change in status or a series of delayed emails if the lead goes cold.
We move so fast (or try to) with our deals that we miss the obvious many times. I am in no ways saying you shouldn't use a CRM but you should realistically ask yourself if you need one? Only the amount of leads you work on a daily basis can determine that answer.
Keep in mind that the information is the most important thing in regards to a lead. Without the phone number or email address you don't have a lead. I know many Wholesalers will disagree and say send another mailer. Sometimes another mailer is appropriate but rarely. The 5th response doesn't work for us because we're junk mail as many as the industry sends each month. How much junk mail do you throw away? Wish they would stop sending it?
As with the CRM and Email platform the goal is to save time and money.
Saving Time
On my websites I send the opt-in information to my email program via online forms. I do this because it's possible and I don't chase down every lead. I chase deals with the possibility to close along with the path of least resistance. If it's not a deal today they receive delayed emails checking in on them. Why?
I have moved on to new money. The kind you don't chase. The closable deals. When the deal is closable the seller will contact you again. When you're ready, we buy houses. It's that simple.
Email is free to send.
A mailer isn't free.
Only Podio is free for a CRM that is decent and/or good to use. In order to use Podio effectively you need Glogiflow for a mere monthly fee or perhaps InvestorFuse for a slightly, to be polite , higher fee. Good guys over there though.
Unless you have actual interaction with sellers you don't have a lead. So why are you using a CRM? It's actually slowing you down because you can't see new money on the other side. You are focused on chasing every lead like it's a life or death situation. We see the stress on Facebook.
How much time and money could you save by using lead sheets and an email platform for follow up? How much more could you focus on ways to find new deals, new money?
Facts of Your Business
These facts apply to those that do not have the interaction with sellers but call them leads anyway to justify use of a CRM. If a seller lead is legitimate with a realistic possibility of closing you know that person's email, phone, and address in your head. It's been memorized. Since these are life and death leads, we both know that statement to be TRUE. Use a piece of paper in a tray on your desk for 30 days. After 30 days, file it in the cabinet and start the email automation. These are super simple now. They look like a mindmap. If they do or don't do this with the email send this email next. User controlled automations based on what they do with the email. I let them decide & come to how I process deals when they are ready.
I wish it was easy to use a CRM but the truth is a CRM isn't for everyone. We are all different in the way we think and process information. It is counterproductive to use something made for someone else that controls how you run your business and how your business is run. If you can't make the necessary adjustments to the process it might not fit the way you process information internally. This is always doomed for failure because it's not your way. Only your way let's you be productive & will give you the opportunity for success.
The only time you need a CRM is when you have employees and you need to monitor their performance. If you are a one person show a CRM is likely not a good fit for you. You will spend money setting up all the systems to share data then realize your inbox is empty along with your bank account.
Final Thoughts
EarlToms is here for the truth and to help you scale your business to needing a CRM. You will never get to that point if you do what everyone else is doing because they are not you.
Besides work ethic I would imagine those that could & should have been successful aren't trying to force themselves to use a CRM that doesn't fit them. You should be successful.
I closed 50+ deals from Jan – July in 2017 and didn't use paper or a CRM. I took August to December off because I worked smarter not harder. You can do the same when you do what makes sense for you.
Are You Sure a CRM is the best choice for your Wholesaling business?