Batch Skip Tracing Review
I recently started skip tracing and searched the internet and Facebook groups trying to find the most reliable data out there. I came across Batch Skip Tracing among many other providers. It seems everyone has an opinion about who has the most accurate data. Any time I am researching a new service for my business I use a couple of criteria to determine whether a service is legitimate or being hyped by Gurus to make a quick buck from unsuspecting people.
Note – EarlToms does receive an affiliate commission if you use this link with Batch Skip Tracing.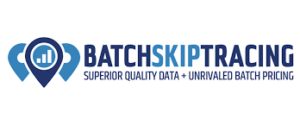 What Do I Look for When Determining the Credibility of a New Service?
How Many Recommendations Come from Real Users and not Gurus/Coaches
How User Friendly is Their Website? This is not to Say Website Without a lot Creativity are Bad but Design of a Website Usually Speaks to the Professionalism of a Company
How Many Negative Reviews Does the Company Have from its Users? You Have to take Reviews with a Grain of salt Because Some Competitors Will Post Negative Reviews Hoping the Reviews Will Hurt the Competing Business. You Will Also Have Reviews from People That Are Simply Angry Individuals and No Matter How Great Your Product/Service is Won't be Happy, EVER.
Does the Company Provide Information About Their Product/Service or Only Have Links to Sign You Up Immediately?
Why Did I Choose Batch Skip Tracing?
The easy answer for choosing Batch Skip Tracing is because I want to close more deals. That's why skip tracing and cold calling have become popular. I was looking for a provider that was affordable with accurate information. It doesn't make sense to pay for a service and not make money in return.
I also looked at the cost when choosing to go with Batch Skip Tracing. The range of cost per record is wide. Some providers charge as much as $1 per record while some charge as low as $.07 per record. The cost per record is not the only cost associated with skip tracing. There is time and effort associated with calling each record as well. Many people choose to have a company or a VA call therefore, there is an additional cost associated with skip tracing. It's important to factor in all cost prior to beginning skip tracing homeowners. Be sure to budget accordingly while realizing you are likely 30-60 days away from seeing a return on the investment.
Propstream Skip Tracing vs Batch Skip Tracing
I have previously used Propstream to Skip Trace records. While I am completely satisfied with Propstream as a records provider the Skip Trace records didn't seem to be accurate. I conducted a beta test between PropStream and Batch Skip Trace. I paid for skip tracing of the same 500 addresses and told both cold calling companies I use to call each list to see which were more accurate.
When using the Propstream records I was receiving a lot of returned calls saying I had the wrong number. I was constantly having to do extra work updating the skip trace list. (I have my cold callers use my phone number to call so any return call will go directly to me to close the deal).
When we called the phone numbers using Batch Skip Tracing, I still had to update the list due to wrong numbers, but these calls decreased substantially. The calls I am received now are asking me to make an appointment to purchase their house instead of apologizing for calling a wrong number.
What Happens When You Skip Trace?
Be prepared to stay near the phone and go on appointments.
The key is to have accurate information and target the right audience for your market. This will change in every market. You may have to test different market segments. While targeting pre-foreclosures may provide the best results in one market it may not work in another market. Be prepared to test list segments when you decide to start skip tracing. If you receive more feedback saying I'm not interested in selling it's important to realize you have accurate information but are targeting the wrong segment for your market.
You should also be prepared to receive angry responses. This approach is similar to sending postcards. There will be some homeowners that get an excessive amount of calls due to their situation. They are already stressed out because they are losing their house to foreclosure or don't have the money to pay their property taxes.
If you have accurate information you will have opportunities to close deals and make money. The opportunity to close a deal using skip tracing is up to you. We always remind our readers on EarlToms that Real Estate isn't for everyone. If you practice your approach and learn as much as you can you should have success. The effort you give is very important to your success.
Is Batch Skip Tracing Worth it?
In my opinion I believe Batch Skip Tracing offers good data for the cost. As I said earlier there may be more accurate information available from another provider. It comes down to cost and return for us. At $.20 per record we believe it offers value to its customers.
As of the date of this entry there is a discount available offered by Batch Skip Tracing. The Batch Skip Tracing Discount Code available currently is TPP. It is a 10% discount on your order.
Work the records you receive and close the deals!
Skip Tracing is a great way to close more deals.