Description
Property Analysis Spreadsheet with ROI and MOA for Wholesalers
This is where you get to benefit from EarlToms appraisal experience. I have put together a property analysis spreadsheet that will fully analyze each of your deals easily.
The information contained in the spreadsheet are some of the most complex calculations that can be made in Real Estate. You have the ability to change the information to suit how your buyers look at investments.
Let's say you have a buyer that prefers to have a net ROI of 15% on their investment properties. You can set the spreadsheet each time you create one for a new property. We currently have the net ROI set as a buy at 12%. This seems to be the new normal with the expected returns for investors.
There are 2 tabs within the spreadsheet. One is labeled flip analyzer. The other is labeled rent analyzer. Luckily for you we made both tabs talk to each other so you can send both analysis in one spreadsheet to your investors.
Why is sending both important? It gives you extra support for your analysis. If they both reflect buy it gives them a sense of needing to look into the deal further. That's half of the battle. A lot of investors get slammed with deals and don't have a CRM to manage the flow. This spreadsheet gives you the advantage being able to list everything in one place from estimated return on investment to comps.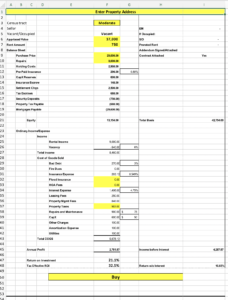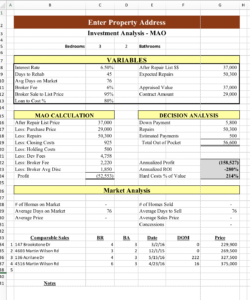 We recommend you save a master copy of the Analysis Spreadsheet and make copies each time you have a new deal to analyze.
This is Your Ticket to Look Like You Know a Little Something About Value
EarlToms Shares What Actually Helps
Go Close More Deals Now
Summary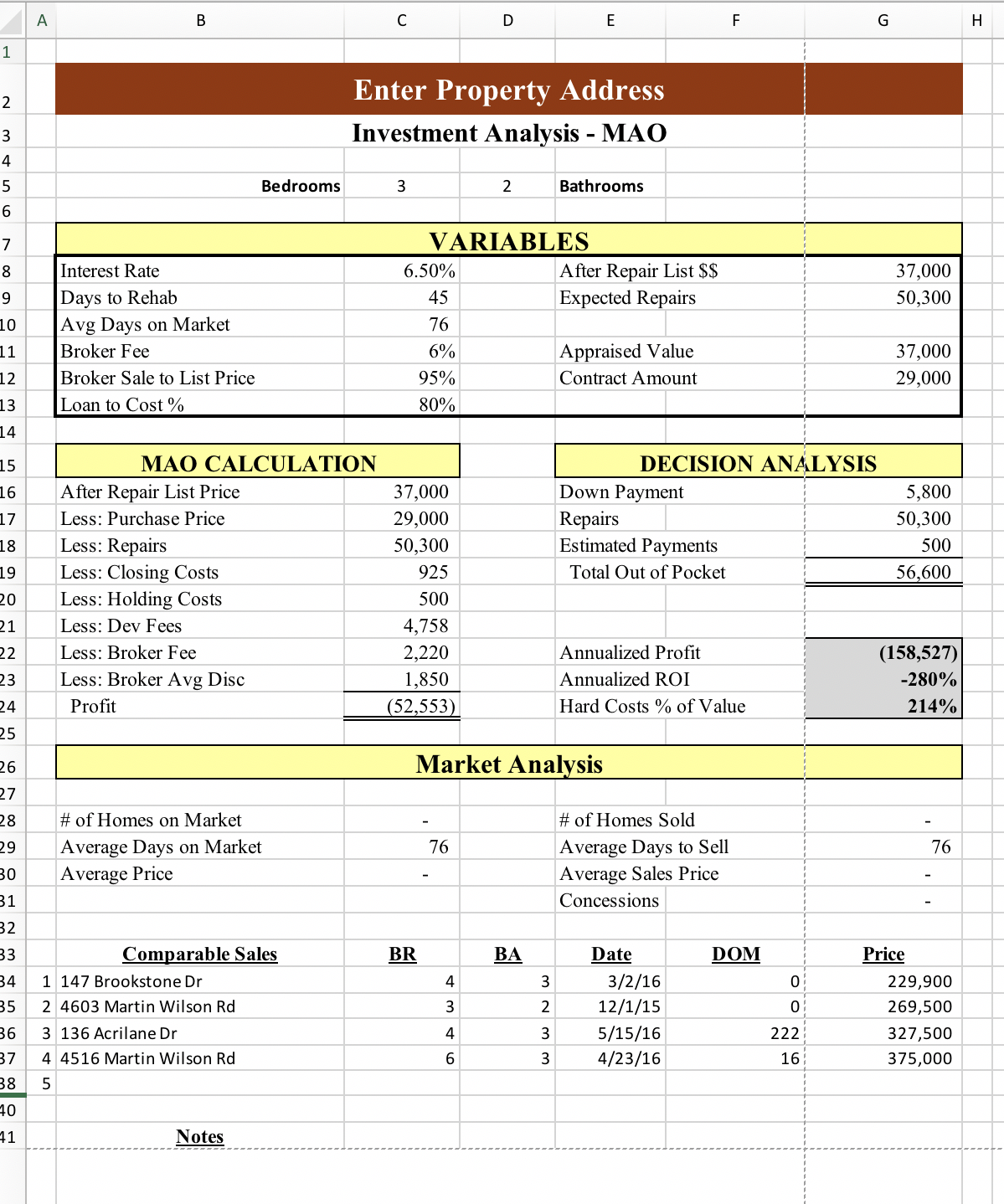 Author Rating
Brand Name
Property Analysis Spreadsheet by EarlToms
Product Name
Property Analysis Spreadsheet With ROI and MOA
Price
Product Availability